Factory Machinery
Messer CNC Plasma Cutting: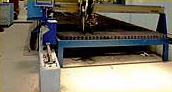 We have one of the best CNC plasma cutting machine of MESSERS - Germany; installed for perfection and accuracy in dimension for cutting of metals; as per the drawings, and in sorter time duration. This has a advantage compared to gas cutting; that metallic plate will never bend and surface finish will be maintained. The machine can cut straight up to 200 mm, and more with modifications.
Haco Bending Press: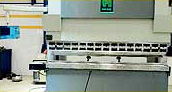 HACO - Belgium make; CNC bending machine is used for bending of metallic plates. The accuracy of machine is the biggest advantage that there will not be any change in degree during the bending and can be programmed and adjusted as per drawing requirement and dimensions.
Haco Multi: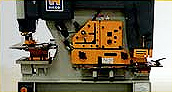 Haco - Belgium make; Multidisciplinary cutting machine serves to provide faster production as far as cutting, punching, notching, shearing bending etc. Is concerned. The machine can be utilized for any form of metallic material like angle, round bar, square bar etc. The operation and output of the machine is one of the fastest and accurate for the job to be performed.
SPM Welding Machine: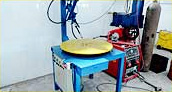 Automatic welding machine, of SPM make is one of the best which is installed at the factory. Perfection in welding of all the required parts in manufacturing process of the factory is performed threw the machine. Speedy and accurate at job, machine also provides better welding strength and best finishing on completion.
Mig Welding & rectifier arc welding Machine: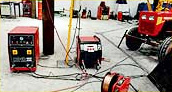 Perfection of welding is the prime requirement in manufacturing process of machinery. We have MIG welding and Rectifier ARC welding machine of the most reputed L&T make; used for welding job at factory.
Air Blow Gun for Bolt & Air Grinder: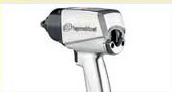 For preciseness in tightening of nuts and bolts; we have air bow gun. For mirror finish grinding job Air operated grinder machine is used. Both the above is a part of requirement for final finish of manufacturing and speed up in job performance.
Hydraulic Pres: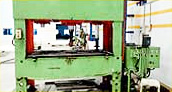 As shown in the attached photograph, factory is installed with 3 step hydraulic press of 100 Ton capacity. Three persons can perform different jobs on the same press simultaneously, which avoids wait time for different jobs, which generally are done one after the other. The press can be operated for bending, straightening of plates etc. very smoothly as it is a hydraulic machine.
Cranes: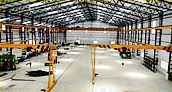 Electrically operated with remote push button cranes are installed, in factory for loading, unloading, transferring, lifting etc. Total FIVE cranes having capacity ranging from 2 tons to 7.5 tons are operative with all required safety precautions.
Turning Machine: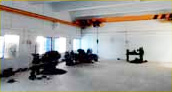 Turning lathe machine is installed in factory for all small or big jobs requirement on manufacturing process at factory. The total required job of turning is completed in house, which reduces follow up and wait time in manufacturing.
Radial Drill: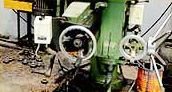 Highly accurate Radial drill machine is installed for drilling of different sized holes in any metallic material used in manufacturing. As this is a high speed drill machine; drilling jobs are fast and accurate. The operation is also thru electrically operated motor & hence ease in operation for the operator.
Grees Gun: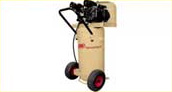 Greasing is a prime requirement; for all heavy duty equipments under manufacturing. Compressed Air operated Grease Gun is used for filling of grease in loaders & other equipments at factory. Due to operation of Grease gun threw compressed air, the time is saved in the job and greasing is done with pressure which spreads and lubricates all the parts and internals.
Spear - Store: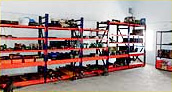 A very wide and well maintained store for spares is available in factory. All the material/Spares received from outside suppliers are checked, verified for quantity and quality and stocked at designated place in store. Stores is very well maintained for inventory of spares, tools and consumables requirement of the plant.